This year's college football season ignited a new phenomenon around the country. College football stadiums from coast to coast have been erupting into "F*ck Joe Biden" chants at a moment's notice.
But now, the movement has spread to concerts, clubs, bars, Nascar races, and even food courts.
The media wants to make these individuals out as "trashy" but never batted an eye when the left chanted "F*ck Trump" for four years. The only difference between those chants and these chants now is that you only heard "Fuck Trump" at left-wing political rallies. But, unfortunately, the Biden administration has been such a failure that these chants are happening everywhere and anywhere. Here are the best videos we found of recent "FJB" chants.
Best "F*ck Joe Biden" Chant Videos
What better way to celebrate a win than chanting "F*ck Joe Biden"?
After Saturday night's Talladega Nascar race, Nascar fans chanted "F*ck Joe Biden" during the winner's post-race interview. Fake news quickly did damage control by claiming the crowd was chanting "Let's Go Brandon."
When a group of middle-aged women starts the chant in a New York food court, you know it has gotten out of control.
Golf may be known for its mild temper, but fans at the Ryder cup made their thoughts on Joe Biden very clear.
We have even reached the point of "F*ck Joe Biden" flying condoms.
Biden has also managed to do the unthinkable, bringing the left and the right together. It looks like Biden's plan to end division is working.
Many rock and country music concerts have also broken out into the chant.
Biden even successfully got booed out of the Washington Nationals game in Washington, D.C. 
College Football "FJB" Chants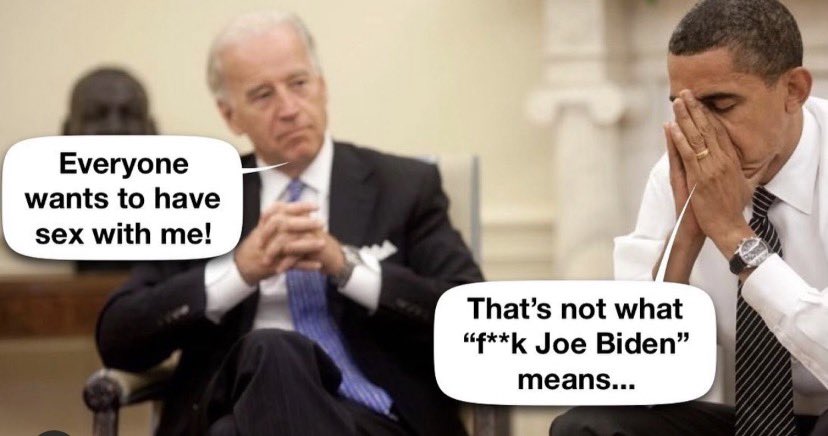 Stay tuned for more coverage of "FJB" chants.